Book Title:

Introduction to Social Work: A Look Across the Profession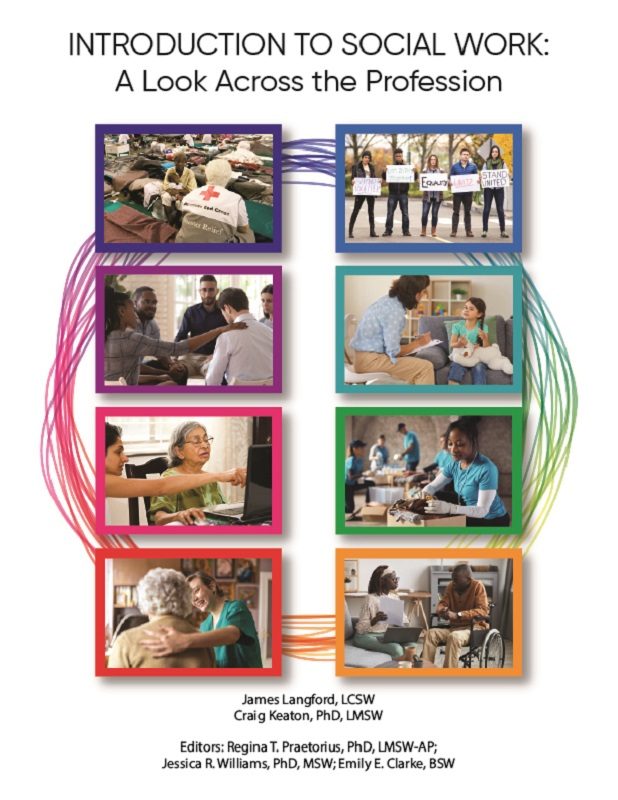 Book Description: This book takes students on a journey through many but not all of the different possibilities in social work. Social work is a profession focused on helping people live their best lives by working with people individually, at the family level, in groups and communities. Help may be in the form of connecting people to resources to address challenges, providing therapy, and advocating for changes in laws that affect individuals', couples', families' and communities' well-being. Students will learn the profession's exciting history and ways we help today.
License:
Creative Commons Attribution NonCommercial
Book Information
Book Description
In this book, information on the various aspects of social work is presented in short, easy to ready chapters. Chapters focus on the profession's dynamic history of advancing human rights and social change along with the ways we work today to continue those advances. Among some of the topics covered are social work in healthcare, social workers' roles in mental health and how we promote the dignity and worth of all persons. If you are interested in a fulfilling career helping others in which you won't be limited, read more!
License
Introduction to Social Work: A Look Across the Profession Copyright © 2022 by James Langford, LCSW and Craig Keaton, PhD, LMSW is licensed under a Creative Commons Attribution-NonCommercial 4.0 International License, except where otherwise noted.