The Importance of Teamwork Skills on a Resume
Teamwork skills in the workplace are essential for the vast majority of jobs and careers. Employers expect their employees and any potential employees to be able to work together effectively with others to achieve team goals.
| | |
| --- | --- |
| | Being able to understand what teamwork means and how important this skill is in the workplace can set you apart from other candidates. |
Articulating your teamwork skills and experiences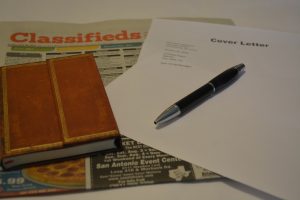 Your ability to articulate your teamwork skills and experiences will be a vital element on your resume. Prospective employers will usually want to see examples of effective teamwork and ask you about your teamwork experiences, skills, knowledge and abilities around teamwork when they are considering you for a job. In particular, they want to know about your ability to work effectively with an intact team or a group of individuals to reach a common goal.
On a resume, employers will want to see examples of effective team behaviors. Below is a list of behaviors associated with effective teamwork. As you read through the list, think of personal examples of when you exhibited these teamwork behaviors in either working through a group project in a class, a full or part time job, an internship, participation in an on-campus organization, or your contribution as a team player on any sport or athletic team.
Also, think about other behaviors not listed that might also demonstrate effective team membership behaviors. For example, effective teamwork behaviors often:
Involve others by listening to and fully involving others in team decisions and actions.
Model commitment by understanding and following team expectations and guidelines.
Fulfill team responsibilities and demonstrates personal commitment to the team.
Work to achieve team goals with quality results.
Value individual differences and talents on the team.
Inform others on the team by consistently sharing important or relevant information.
Participate proactively in the development of team goals or plans or task lists.
Maintain or enhances the self-esteem of other team members.
Check for understanding from team members to ensure everyone is on the same page.
Cooperate with team members to resolve problems to ensure team goals are achieved.
Ask for feedback or input from other team members to ensure all comments are heard.
Communicate effectively with all team members ensuring everyone has up to date information.
Encourage trust and makes efforts to be trustworthy.
Cooperate actively and participates on the team.
Avoid divisiveness and always strives to create team unity.
Take time to manage and work through team differences.
Build on others' ideas and not just your own.
Teamwork and Leadership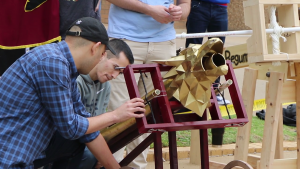 If you were a team leader, think about your experiences as a team lead. Be sure to add that to your resume. Again, review the list of effective team leadership behaviors and think about times and examples where you might have exhibited these behaviors. For example, an effective team leader often:
Selects team members aligned to meet the team outcomes for a project or program.
Clarifies team roles and responsibilities for all team members.
Involves team members in clarifying the team roles and responsibilities necessary to achieve program success.
Encourages the team by looking for opportunities to encourage and motivate successful team performance.
Establishes team expectations and goals and communicates those to team members.
Helps to keep the team on track by monitoring team performance and adjusts when necessary.
Collaboratively works with other team members to establish team performance expectations.
Applies best practices to team development including actions like building a mission, a charter, meeting norms, and developing ways of working among team members.
Provides team support providing ongoing feedback and appropriate amount of guidance.
Looks for opportunities to reinforce, reward, and celebrate accomplishments of the team.
Consistently helps to build trust among team members.
Finding the Right Example
Being able to articulate your specific teamwork skills and abilities through examples, both in person and on a resume, can give you an edge in the job market. You should support all of your workforce skills with distinct instances. Be concise, use action verbs, and if possible, use any results to illustrate your examples.
Figure 13.3

Led a school project team. Roles and responsibilities included:

Ensuring all participants knew due dates to meet all deadlines and complete with high quality work. On average, project deliverables were turned in three days prior to the deadline.

Preparing a collective calendar to help the team with scheduling.

Preparing a Google Doc account to ensure everyone collaborated in an effective manner.

Designing the template for the team presentation.
Member of a team as a student athlete

Participating on an athletic team and taking on coaching and mentoring roles with other team members to help them stay motivated and ensure they understood their value on the team.

Figure 13.4
Figure 13.5

Worked with six other teammates at a local restaurant. Responsibilities included:

Preparing the shift schedules on weekly basis to ensure work was evenly distributed among the team members.

Checking inventory daily.

Creating agendas for meetings and keeping time at meetings to ensure the team stayed on track.
Graduate Assistant on a UTA athletic team. Responsibilities included:

Preparing work out schedules for all team members on a weekly basis.

Assigning roles to all the team members for road trips and competitions.

Ensuring all team members had all their paperwork submitted for each competition.

Coaching team member in gap areas prior to the competition.

Figure 13.6
Figure 13.7

Worked on a school project team for five months.

Clarifying team roles and responsibilities.

Creating professional templates and ensuring consistency in presentations.

Achieving the project goals and meeting all the criteria for the project.
Interned at a local business for two semesters.

Leading a team of five interns for eight months.

Generating new ideas, pitching those ideas to managers, and helping to increase production by 15%.

Figure 13.8
Teamwork Lessons and Team Leadership
When describing your teamwork abilities, it is also important to highlight specific examples that point to why your participation was effective. Your ability to share what you learned from being on a team is also important and will set you apart from other potential candidates.
Example:
Participating in a team-based class project, which enabled an understanding of the importance of communication.
Working with a team of five other communication students to develop a comprehensive approach to marketing and communication of a product.

Holding weekly status meetings, which helped the team to stay connected and to understand weekly deliverables.
Team leadership role in FLOC (Freshman Leaders on Campus)
Responsibilities included:

Scheduling activities for the group.

Preparing a team charter and mission statement for the group to make sure the team had a unified purpose.

Designing three team-building activities for team yearly off-site to support the team's growth and development.
In addition, if you have ever received any form of recognition for your teamwork skills make sure you share that in your resume. If you have ever received a team member award, led or had a team leader position, took the lead and coordinated a project, or have been given a special team role, make sure you share those examples on your resume. Remember teamwork skills are among a bigger set of a workforce skills desired by employers.
| | |
| --- | --- |
| | Teamwork in particular is one of the workforce skills that ensures a prospective employer that you will be able to get things done with others to reach the organization or functional group goals. Take time to think about your team experiences and make sure to include these examples clearly on your resume. |