Book Title:

Where Does Art Come From?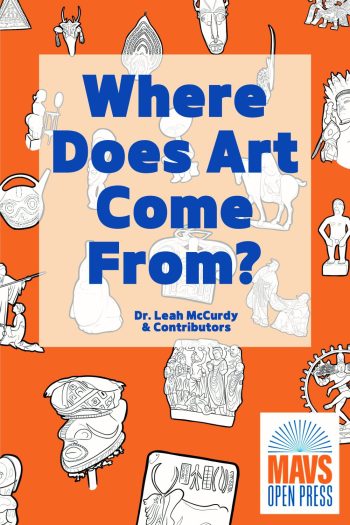 Book Description: Who am I? What is beautiful? Where do babies come from? These questions populate our lives and inform our perceptions of the world. Explore these questions according to the expressions of artists from all over the world. Go beyond Western art to consider where art comes from and how it impacts all of us.
License:
Creative Commons Attribution
Book Information
Book Description
Contributors to this open textbook offer relatable descriptions, details, and contexts of artworks from around the world, which have often been relegated to the peripheries of art and social history. Art traditions from Africa, Oceania, South and Southeast Asia, Islamicate regions, East Asia, and the indigenous Americas (before colonization) are prioritized to challenge the long-held view that "real art" only comes from the West. Introductory discussions of the history of art history and geographic conventions set the stage for considering the larger question, "where does art come from," and other questions such as, "why haven't I heard much about art from Africa, Oceania, etc.?" This book takes a pluralistic approach, forefronting diversity and interconnectedness. Scholars and students collaborated to produce this book. Student contributions will continue to improve the text and interactivity as it evolves. A scavenger hunt of student-made "easter eggs" builds a thread of engagement and humor throughout the book. Make sure to find them all! 
License
Where Does Art Come From? Copyright © 2022 by Leah McCurdy is licensed under a Creative Commons Attribution 4.0 International License, except where otherwise noted.