14

Importing Content into Pressbooks
Authors can easily import their content into Pressbooks using the instructions below for moving Word files and Google Docs into your book.
STEP 1: Select appropriate Heading Levels for your content.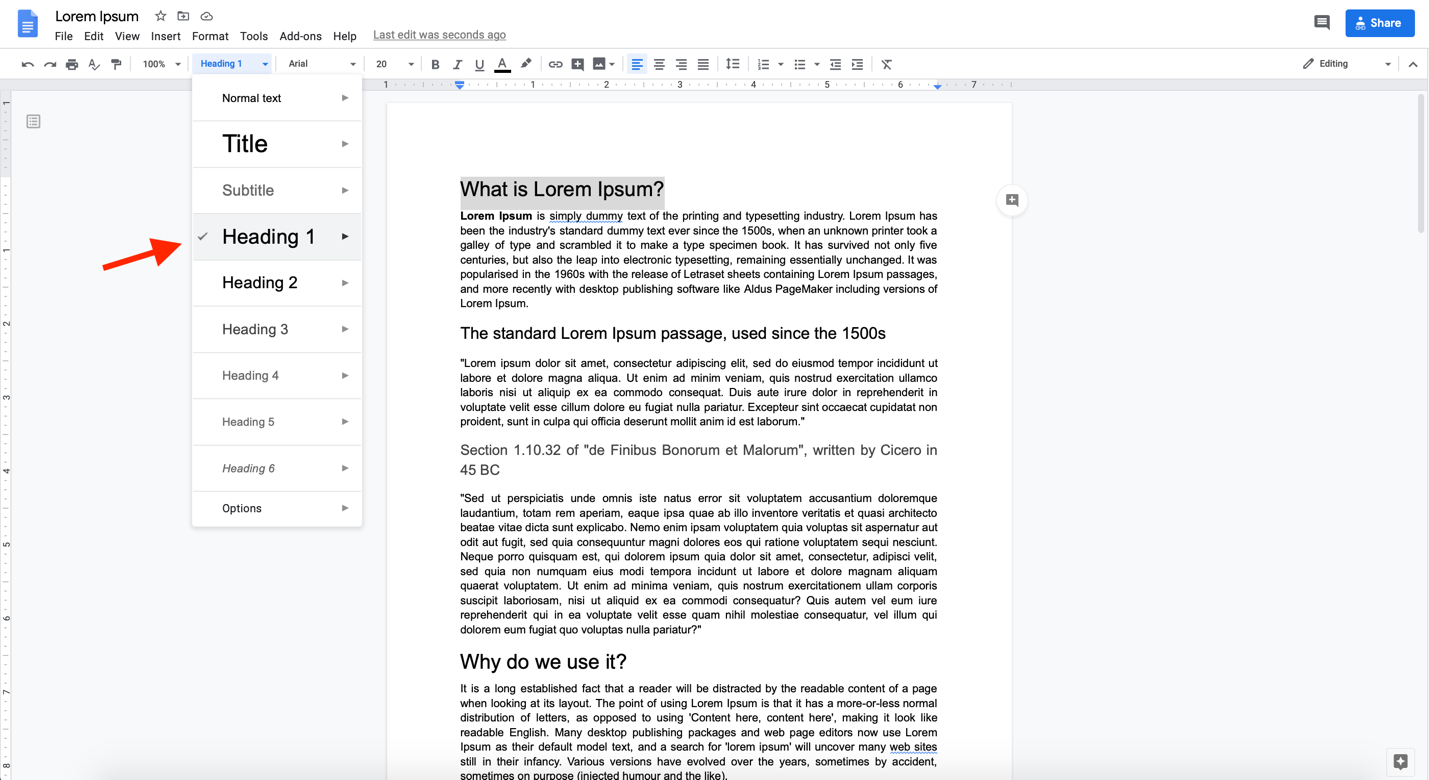 STEP 2: Export the Google Docs file to a Microsoft Word (.docx) file.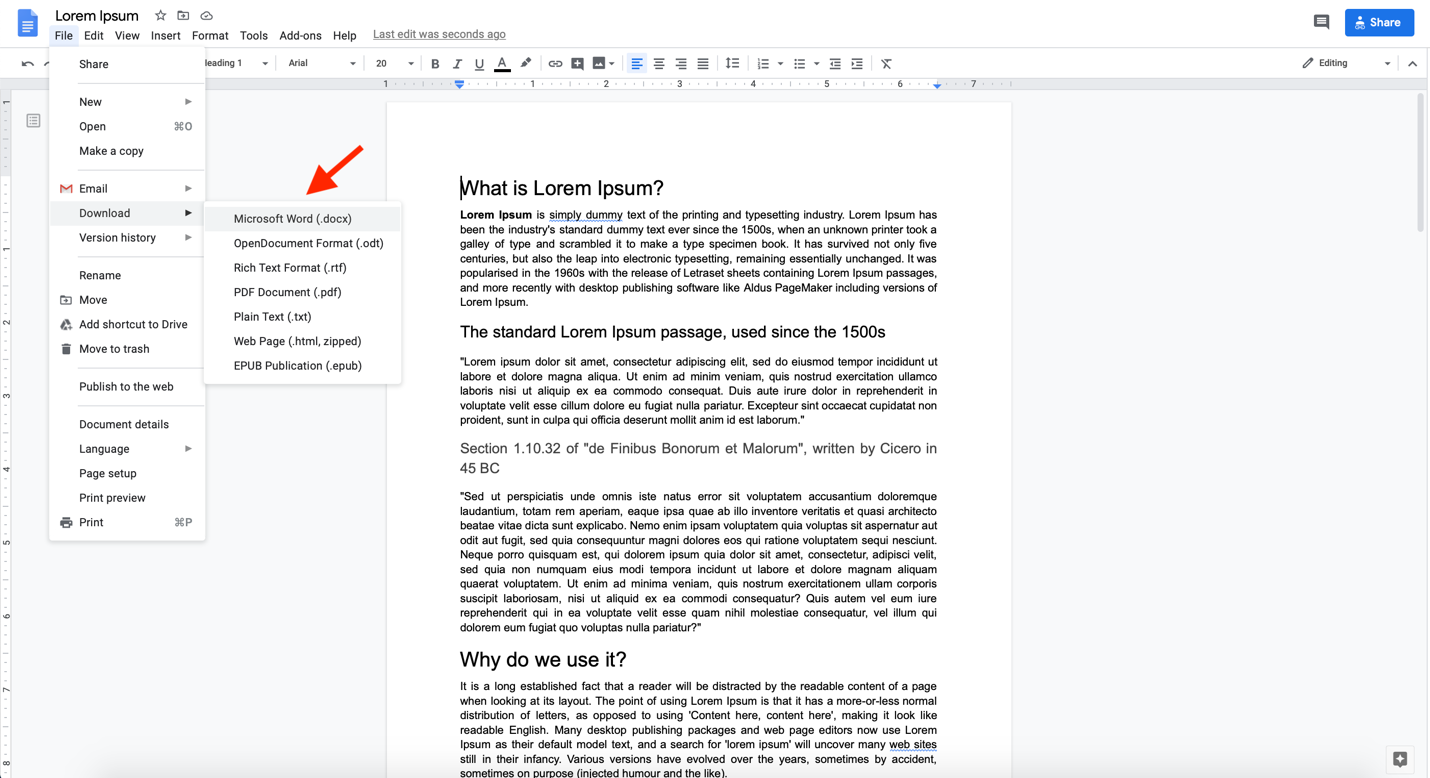 STEP 3: From the dashboard of your OER, go to Tools -> Import.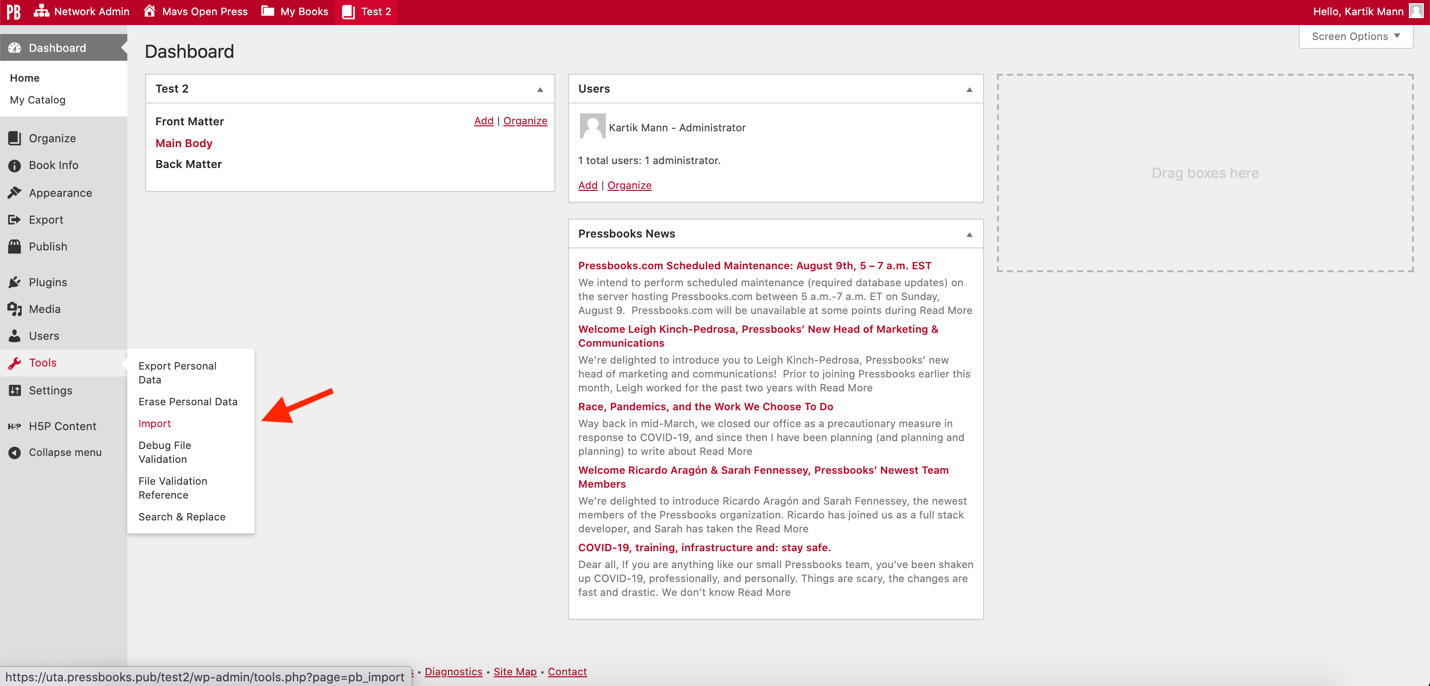 STEP 4: Select the Import Type as Microsoft Word (.docx).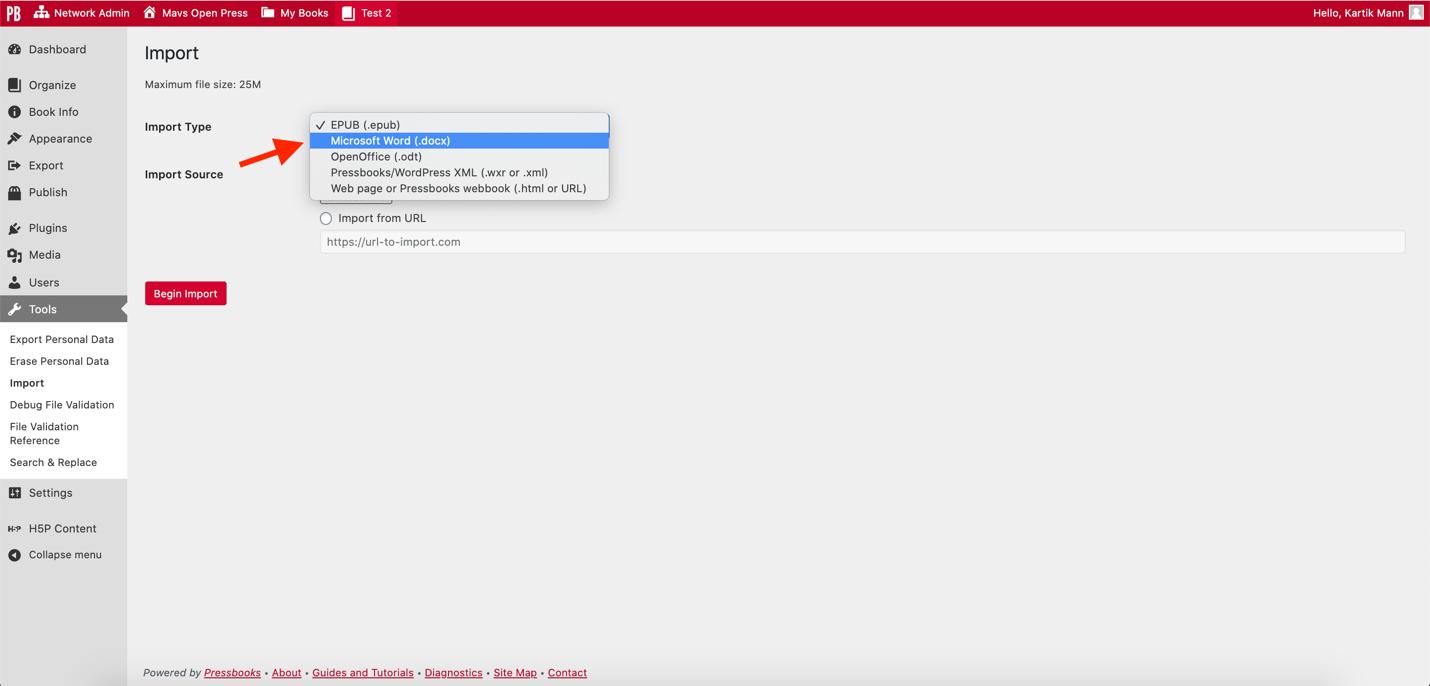 STEP 5: Upload the downloaded file for the Import Source and click Begin Import.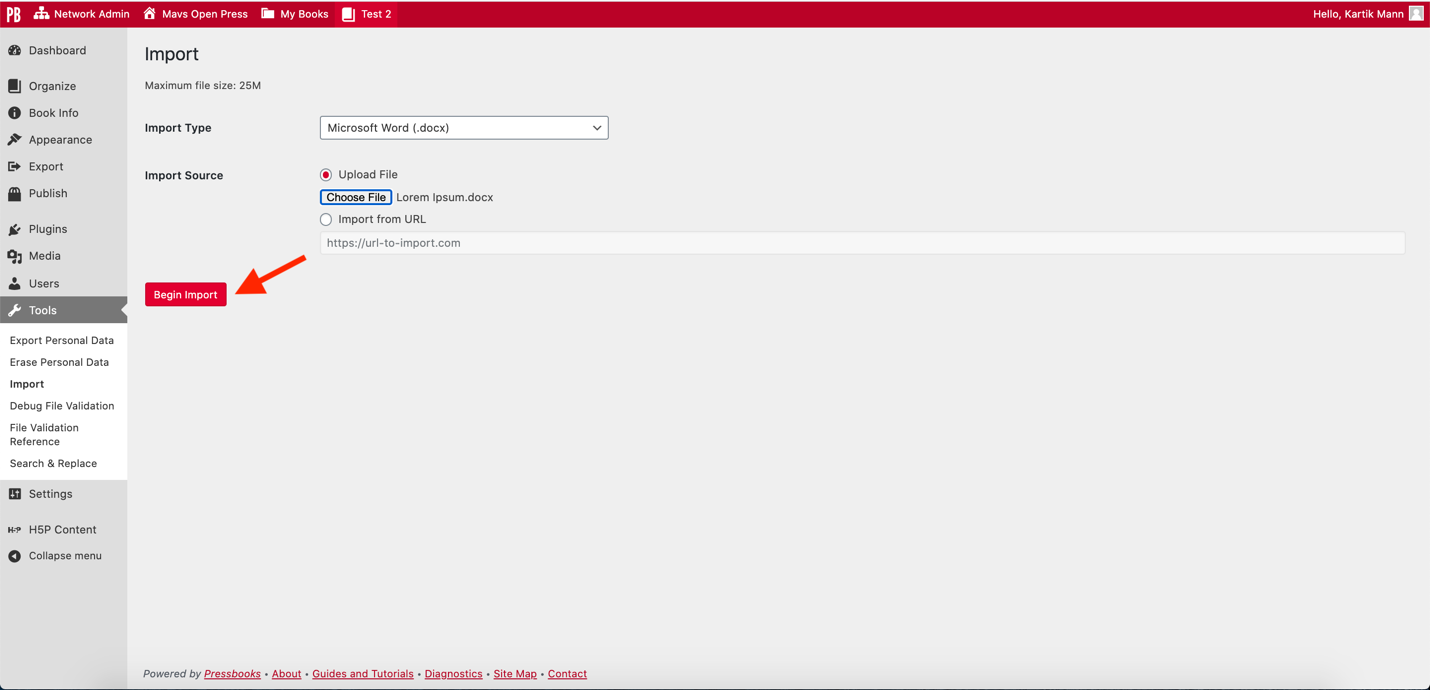 STEP 6: Select the chapters that you wish to import and click Import Selection.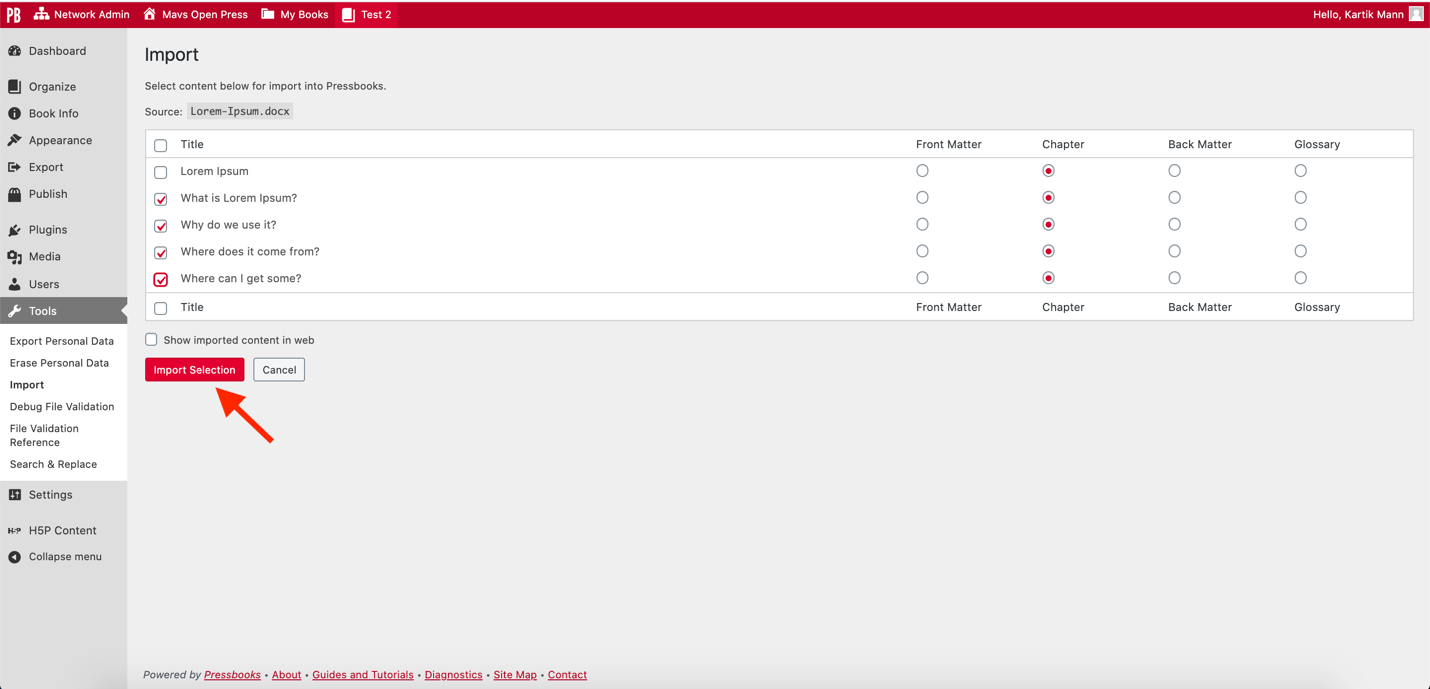 The selected chapters will be imported as part of your OER under the Main Body.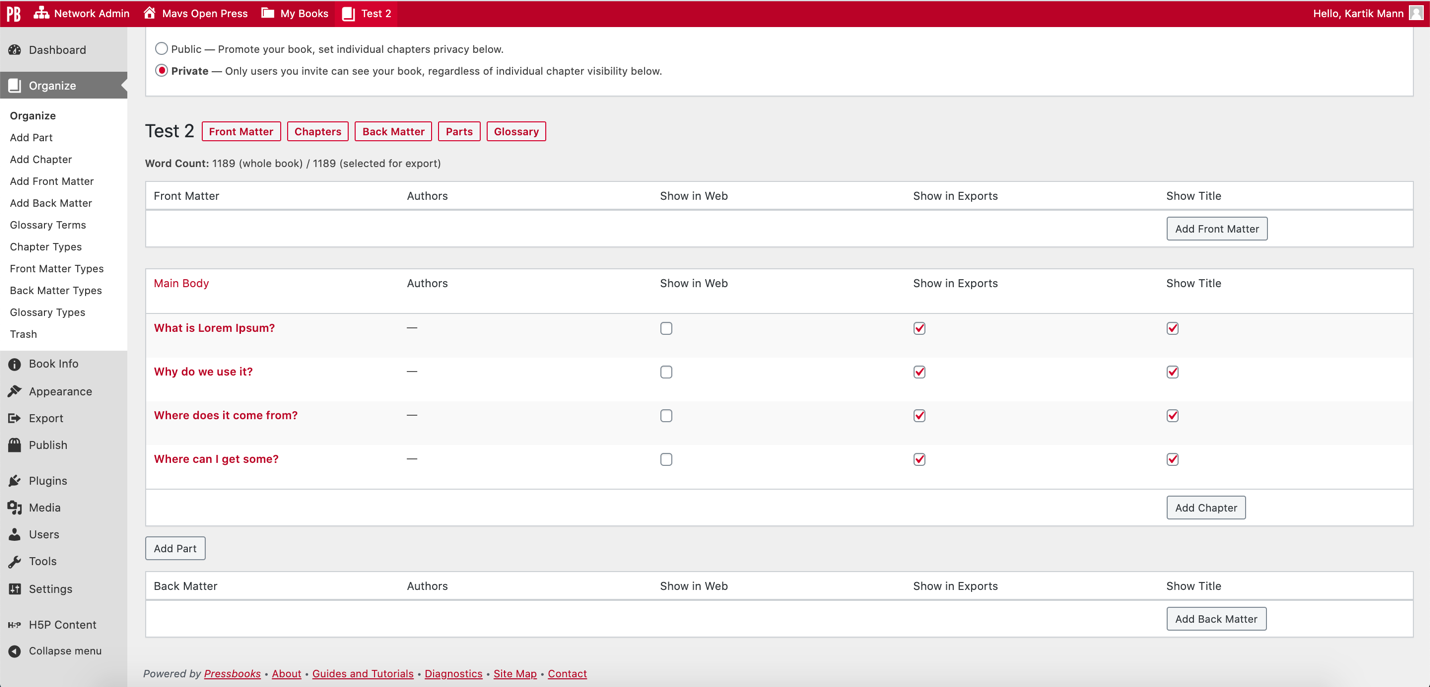 PDF Imports
If the text you wish to use is only available in PDF format, please contact Mavs Open Press at oer@uta.edu. PDF is a static format that can pose technical difficulties for reuse. The OER team will help to convert the document into Pressbooks for you so you can focus on revising and customizing content to meet the needs of your students.